Complaints are everywhere: «Art has fallen.»
Poets are of plenty-poetry is not gone.
Dmitry Merezhkovsky
Do you want to prove to yourself, to us, and to society that poetry exists and is good? Then the Open Eurasia competition is your chance! We present the $2,000 Butterfly's song award for first place in The poetry sub-category.

Our Open Eurasia competition has been held since 2012, and the Butterfly's song award in the poetry sub-category will be awarded for the third time. For eight years, we have published more than 21 books in English with a prestigious British publishing house.

The winners of the past years were poets from different countries: in 2019 — Ekaterina Khlebnikova from Russia, in 2018-Khosiyat Rustamova from Uzbekistan.

This award is a gift to our contestants from the Kazakh writer and playwright Yermek Amanshayev and his creative Studio. «Butterfly's song" («Song of the moth») is a world — famous collection of poems by the writer, which has been translated into dozens of languages and is recognized by critics.

What you need to do to take part in the competition and become famous:
Go to our official website and familiarize yourself with the terms of the competition.
Fill in the form in the category "poetry".
Become a member of the Guild.
Send your work and photos to the organizing committee by e-mail (konkurs2020@ocamagazine.com).
So you are great! Tell your friends and colleagues about our competition and wait for your moment (or maybe hours) of glory.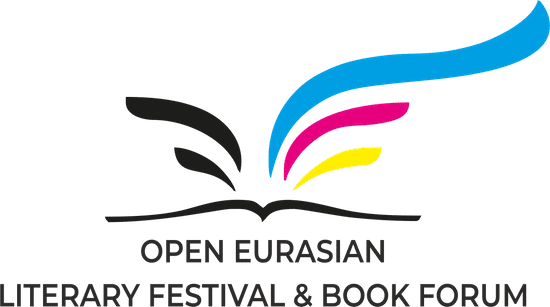 Reference:

The Open Eurasian Literary Festival & Book Forum is an annual international open literary festival and forum that brings together poets, writers, artists, Directors, artists, and creative people of all professions from the Eurasian region and around the world. The festival and forum is built on the principle of openness and interaction of all arts based on literature, providing an opportunity to establish dialogue and communication within the literary and cultural space and providing an opportunity for authors to Express themselves.

Yermek Amanshayev-Kazakh public figure, writer, playwright, candidate of philological Sciences (2006), honored worker of Kazakhstan (2005). Author of the collection of poems » Butterfly's song" («Song of the moth»), which has been translated into dozens of languages and is recognized by critics. The winner of the Open Eurasia competition in 2016, together with Hertfordshire Press and Cambridge International Press, presented his book "Repentance" as part of the festival.

The Eurasian Creative Guild (London) is a non — profit organization that promotes and unites creative people of all spheres and forms of art. The Guild has gathered thousands of cultural figures from all over the world and is created as a community of writers, musicians, dancers, illustrators, designers, sculptors, poets, as well as anyone who considers themselves a creative person.

Contact us: The press service of the OEBF
Tel (UK): + 44 7411 978955
E-mail: festival@ocamagazine.com
Facebook: https://www.facebook.com/ocabookforum/