Painting is poetry which is seen and not heard, and poetry is a painting which is heard but not seen.
— Leonardo da Vinci
What do you remember the most from Exupery's book "The Little Prince": wise words or eye-catching illustrations? This book can be read without illustrations — you just need to use your imagination and inner voice. How illustrations have an influence on us? The text becomes full of life, the images are brighter and clearer, we feel the author's world, reading becomes a real pleasure. What about children's books? It is hard to imagine a good children's book without rich and vivid illustrations.

If you know how to paint professionally in order to illustrate books, then specially for you, within the framework of the Open Eurasia contest, an award was established at the rate of $ 3,000 among illustrators. The winner has the opportunity to spend this grant by participating in the projects of the Eurasian Creative Guild.

Over the 9-year history of the Open Eurasia competitions, a variety of illustrations have been published in many books by publishing house Hertfordshire Press. Participants from all over the world have shown their creativity. Among them are illustrators from Kazakhstan, Russia, Ukraine, Great Britain, Belarus, Kyrgyzstan, Denmark, Tajikistan, Azerbaijan, Abkhazia, Israel, Uzbekistan, the USA, and Moldova.

What will you get if you will be part of our competition? First of all, it is a unique opportunity to present your work to the whole Eurasian region, to get acquainted with many creative people in the framework of the Guild's projects, and also to receive an assessment of world-famous experts in your field. In addition, our competition is the starting point for those who want to develop their potential in the art: you can publish books, write for a magazine, draw illustrations and do design.

We suggest that you illustrate one of the books published by Hertfordshire Press or one of the works of past OEBF contestants, as well as submitted work for this year.

To participate, you need: be a member of the Eurasian Creative Guild, fill out the form on our website. You also have a chance to become a free member of the Eurasian Creative Guild, all you need to do is to fulfil the task of the organizing committee of the category «Illustration».
Send your creative work to the email until September 5, 2020. (konkurs2020@ocamagazine.com).

Can't wait to see your illustrations!
Reference: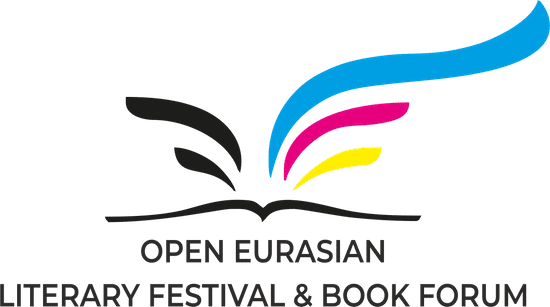 The Open Eurasian Literary Festival & Book Forum is an annual international open literature festival and forum bringing together poets, writers, artists, directors, and creative people of all professions from the Eurasian region and around the world. The festival and forum is based on the principle of openness and interaction of all art works, providing the opportunity to establish communication with the literary and cultural space and providing the opportunity for authors to express themselves.

The Eurasian Creative Guild (London) is a public non-profit organisation, a new meeting place for creative talents. The Guild has already enlisted dozens of significant cultural figures from across the globe due to its proactive support for writers, musicians, illustrators, graphic designers, sculptors and poets along with anyone who considers themselves to be creative and is seeking promotion of their work around the globe and mutually beneficial cooperation.

Hertfordshire Press (SRM Group) is a unique publishing house which unites English-speaking readers with Eurasia through the publication of books by authors of the region, and magazines and guidebooks. It also holds literary festivals and forums. Since 2002 the publishing house has specialised in the publication of modern fiction and popular scientific literature by Eurasian authors, as well as the re-publication of works of past years which are not available in English. The catalogue of the publishing house contains more than 200 works of authors from 15 countries with a total print run of more than 1 000 000 copies.
Contact us: Press office OEBF
Tel (UK): + 44 7411 978955
E-mail: festival@ocamagazine.com
Facebook: https://www.facebook.com/ocabookforum/